On November 25th – 27th, Joshua Ndolo, George Oni and Nyiha Ngotho formed a team and participated in RegHackTO 2016, a hackathon hosted by the Ontario Securities Commission (OSC). The idea behind the event was to utilize a new technology named Blockchain to facilitate a solution to some problems that the OSC figured could be solved using this technology. Currently, Joshua and Nyiha are members of the Entrepreneurship Practice and Innovation Centre (EPICentre) where they have been working on their startup company Amani: a digital platform for managing, tracking and protecting domestic and international trade transactions between SME's.
The financial services regulatory environment is becoming increasingly complex. Solutions that help streamline the regulatory environment are beneficial not only for regulators but also for the regulated organizations and even for the economy as a whole. Ultimately, the goal of RegHackTO was to bring together strategists, subject matter experts, developers and UX designers for three days of purposeful interaction, and contribute to a more efficient Canadian regulatory ecosystem. 29 teams from across the province participated in the event.
The Windsor team created an application based on the KYC (Know Your Client) problem. The application consisted of a private network on the Ethereum blockchain that allowed users to keep personal information, which included financial information on the blockchain so as to refer to it whenever they go to apply for anything requiring verification of this information. New users could get information from validating nodes on the network, such as banks, in order to begin populating their application. These nodes would also be responsible for validating information as the user adds it to their profile.
The team also met Ontario's Minister of Finance Charles Sousa and the Chair of the Ontario Securities Commission, Maureen Jensen, at the award ceremony.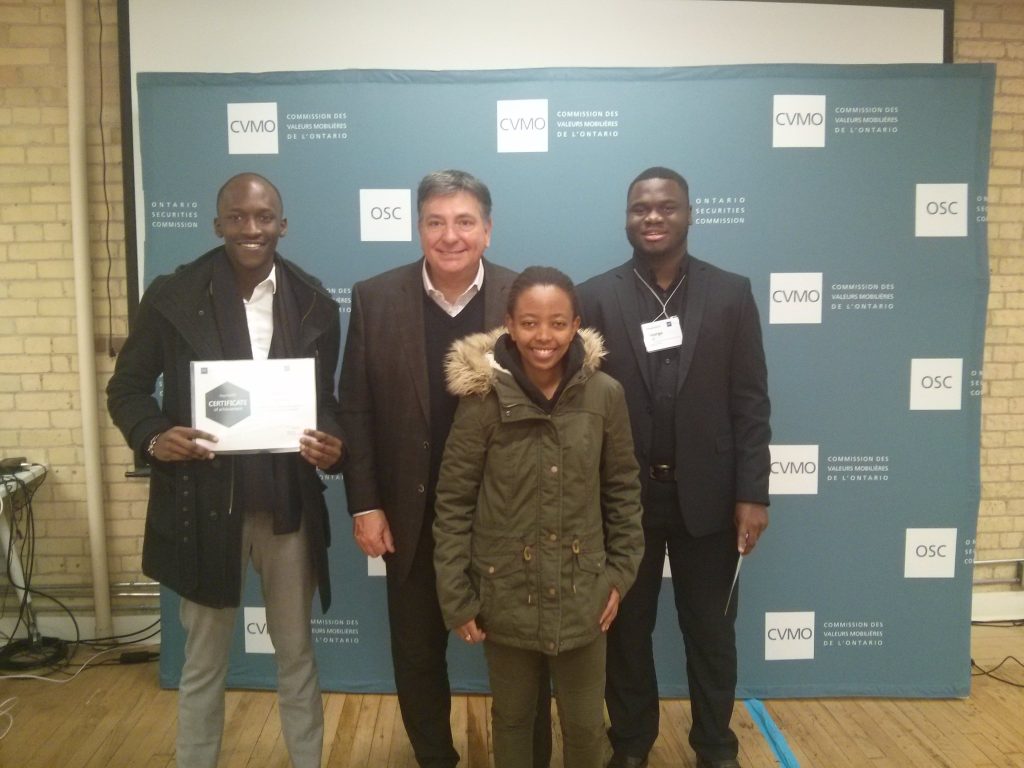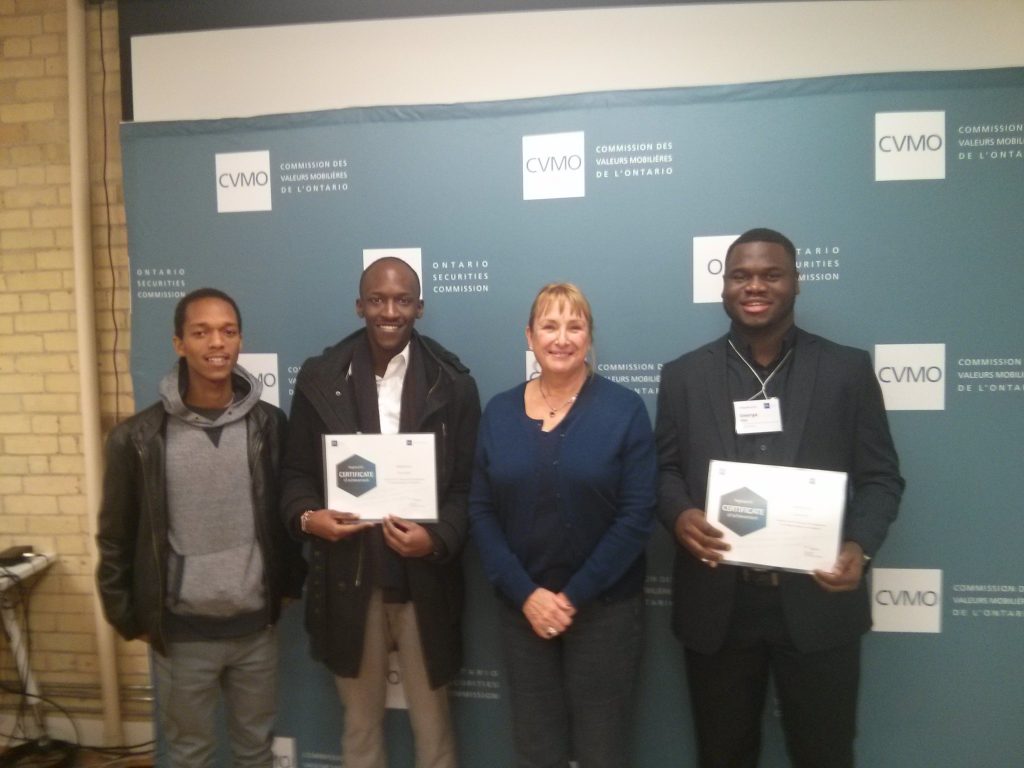 ---
Amani application is a digital platform for managing, tracking and protecting domestic and international trade transactions between SME's simplifying trade finances. Amani's application links parties i.e buyer, seller Amani and the counterparty's bank. The application registers the active trade process from order to payment when all contractual agreements have been met. The platform is fully automated and available 24/7, so the order-to-payment process is much quicker than the traditional exchange of document. It also requires far less back office administration.
This will allow for an efficient due diligence process that can be performed by different SME's as well investors in real time (and also having the startup share their audit or data privately with interested parties and thus digitizing the funding process of startups.)
Website: http://amanibl.com/