On March 4th-5th, Luciana Giglio (Mechanical, Automotive & Materials Engineering) and Scott Sanger (Odette School of Business), alongside Professor Ali Abdulhussein (Joint AAS – Engineering & Business), attended Canada's Business Model Competition (CBMC) at Dalhousie University in Halifax where they reached the semi-finals of the competition.
The competition was hosted and organized by the Norman Newman Centre for Entrepreneurship in collaboration with Dalhousie University's Rowe School of Business. Canada's Business Model Competition has been sanctioned as the national qualifier competition for the International Business Model Competition (IBMC) with the winner advancing on to the IBMC which is being held at the Microsoft campus in Redmond, Washington.
Luciana and Scott came up with their business idea during a joint business and engineering class offered at the University of Windsor. Through using the business model canvas from the course, Dr. Francine Schlosser suggested that they apply to compete in the Canadian Business Model Competition. After being accepted to present at the competition in Halifax, the team had two weeks to prepare for the competition by strengthening their business proposition through interviews and research with potential customers. They then travelled to Dalhousie University to compete in the competition along with 29 other teams from various universities across Canada.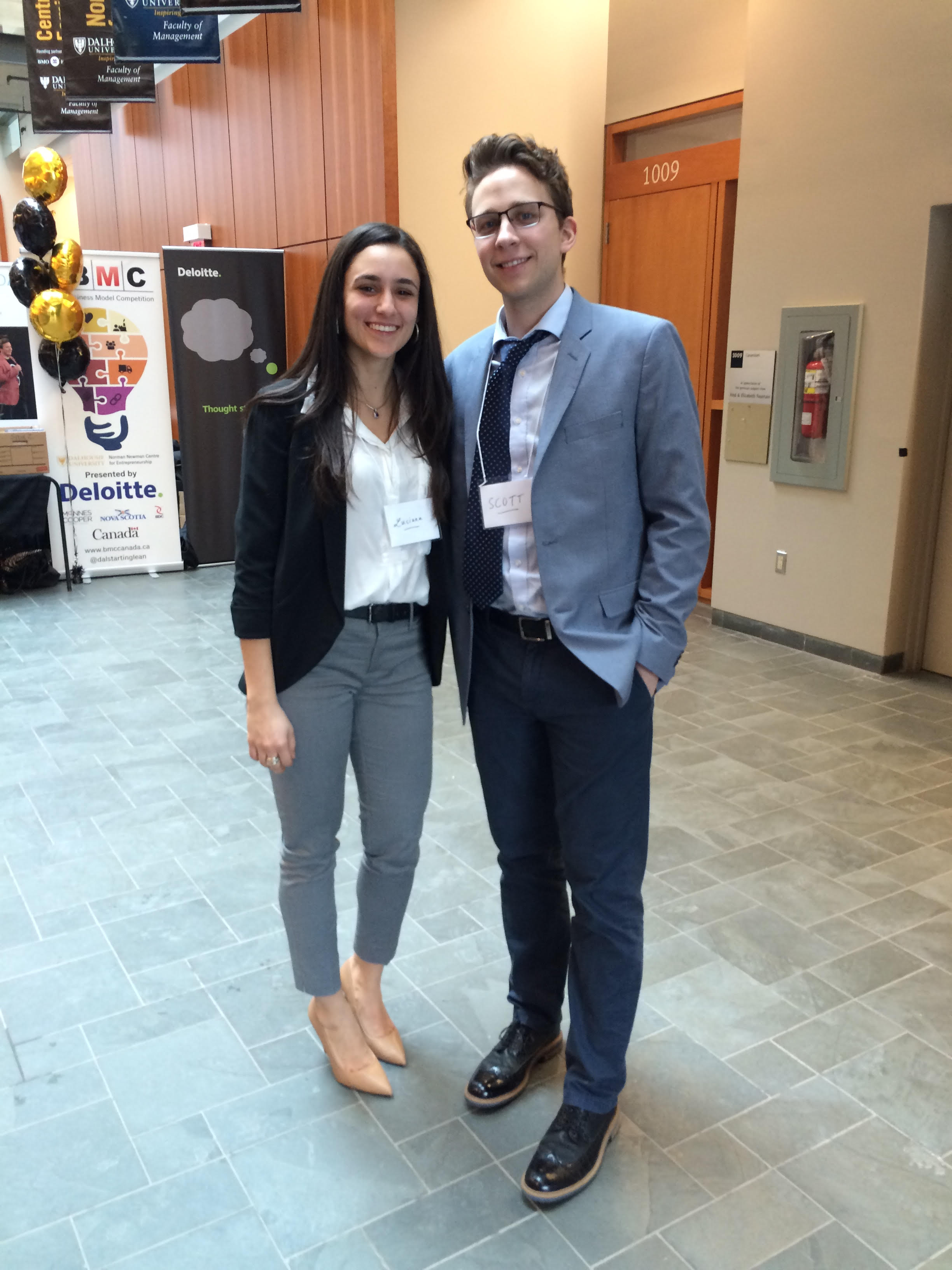 The first day of the competition consisted of orientations and assessments of the presentations. Through the orientation, the team learned about many other business ideas such as web-based applications, medical devices, foreign exchange aids and much more.
Luciana and Scott's business idea uses 3D facial scans to create individualized, customizable eye wear that would be available to order online or in-store. They presented the idea in the semi-finals to a panel of judges with business experience and investing knowledge. Unfortunately, one of the other businesses in their division placed higher with a medical allergy patch idea and ultimately went on to win the competition. The winning team took home $25,000 in cash prizes and in-kind. Luciana and Scott said that "the overall experience of the competition was positive and it was very motivating to see the business initiatives from students from across Canada."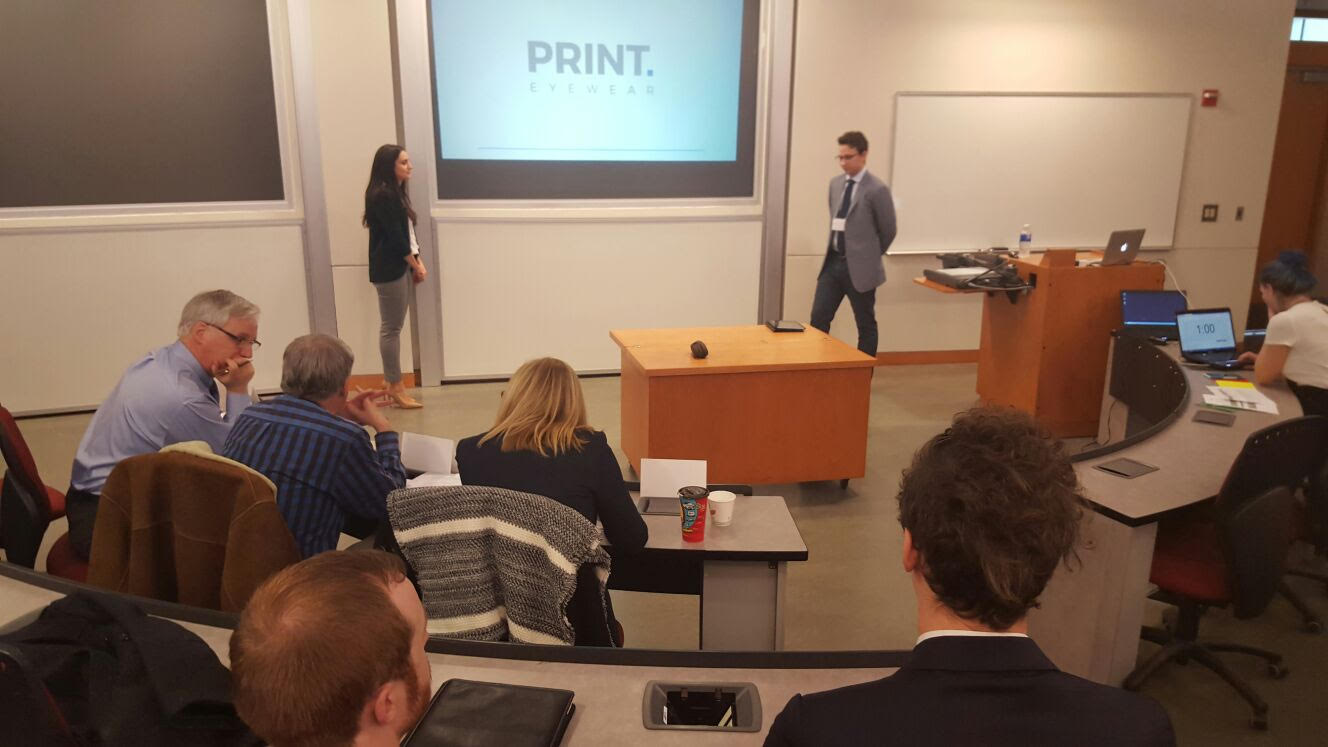 The University of Windsor's EPICentre will be hosting a similar competition in November. The RBC EPIC Business Model Canvas Competition will take place from November 25-26, 2016.