Students from Windsor travelled to Toronto to compete at UofTHacks, an annual student hackathon held at the University of Toronto which took place from January 22nd – 24th. The main objective of the event was to build anything computer related, but more importantly, to learn during the process.
For those unfamiliar, a hackathon is an engaging event where people collaborate on building new applications, robots or programming any other tech they can think up. The hackathon ran for 36 hours non-stop, starting on Friday evening until late Sunday morning. Students chose to either stay awake and work the whole time or take short breaks to sleep and rejuvenate with various sessions taking place throughout the weekend.
The students also had a chance to attend talks by Twitter on how to use their services to integrate with their hacks, as well other sessions hosted by Y Combinator, Rangle.IO and Major League Hacking. All of these events were made possible by sponsors from a variety of tech companies, including the University of Windsor's EPICentre, who were in attendance to talk with and give advice for future entrepreneurs.
During the final closing ceremony, the final projects were judged by a panel of sponsors. Andras Varga, Atilla Saadat and Menushka Weeratunga were one of the teams from UWindsor who advanced as one of the top 10 finalists at the hackathon. Their hack allowed them to send commands to a remote server computer using text messaging on their phone, a use case which they said would be great for system administrators.
Ishan Mistra, another UWindsor student, created a web service that allows users to advertise micro-jobs that others can help with. The service then matches users with the person most qualified for the job. Impressively, this was Ishans first time building technology for the web.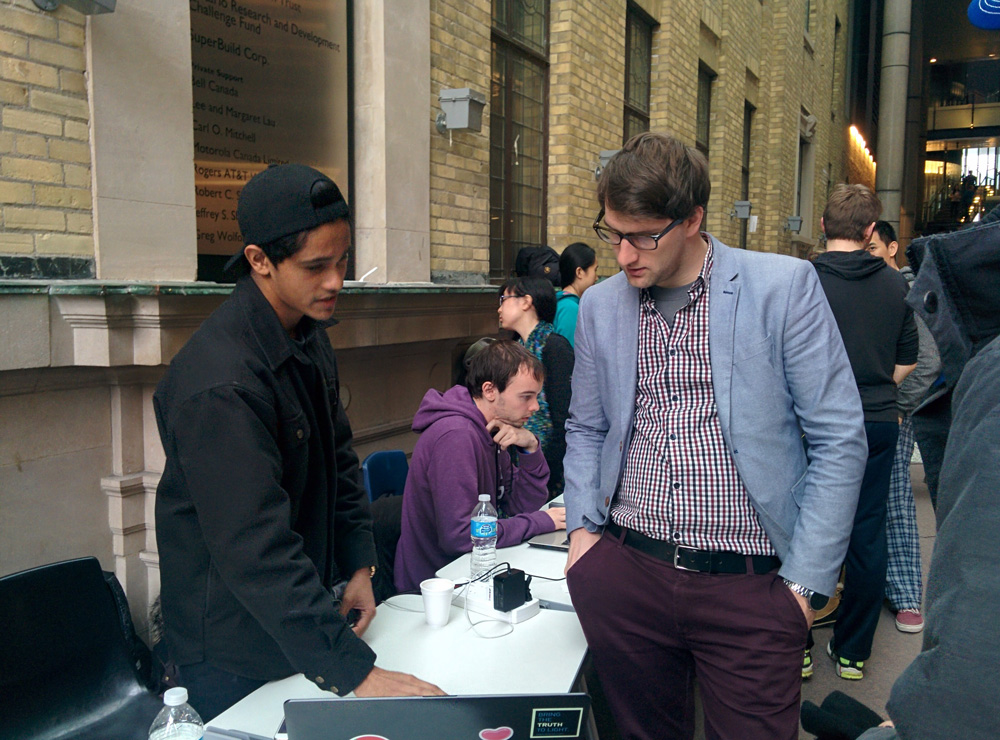 In the future, the EPICentre is also planning to host their own hackathon focused on bringing more students into the Windsor startup community.