The Future Entrepreneurs Association (FEA) hosted the University of Windsor's first campus-wide Entrepreneurship Hackathon event which was co-sponsored by the Entrepreneur Practice and Innovation Centre (EPICentre) and the University of Windsor Students' Alliance (UWSA).
The event was a three day seminar bringing students from a wide variety of educational backgrounds to work together in creating a business idea. The students used the Lean Start-up process and the Business Model Canvas to build their idea further with the help of business mentors.
The event was hosted on February 5th to the 7th at the Odette School of Business at the University of Windsor. The Entrepreneurship Hackathon featured a total of six groups totalling approximately 20 students in total. Teams were comprised of young innovators who came together to work as a team and develop business proposals that they would later present at the end of the event in front of a panel of judges. The judges panel featured Taylor Laporte (Program Liaison at the EPICentre), Roger Bryan (KPMG/Odette)  and Celso Oliveira (a sessional instructor at the Odette School of Business).
Mohit Deep Singh and Shreyas Tambe were the winning team for their creation of 'The Elder Wand', a technologically modified walking stick for the visually impaired. They were awarded with the grand prize of $200.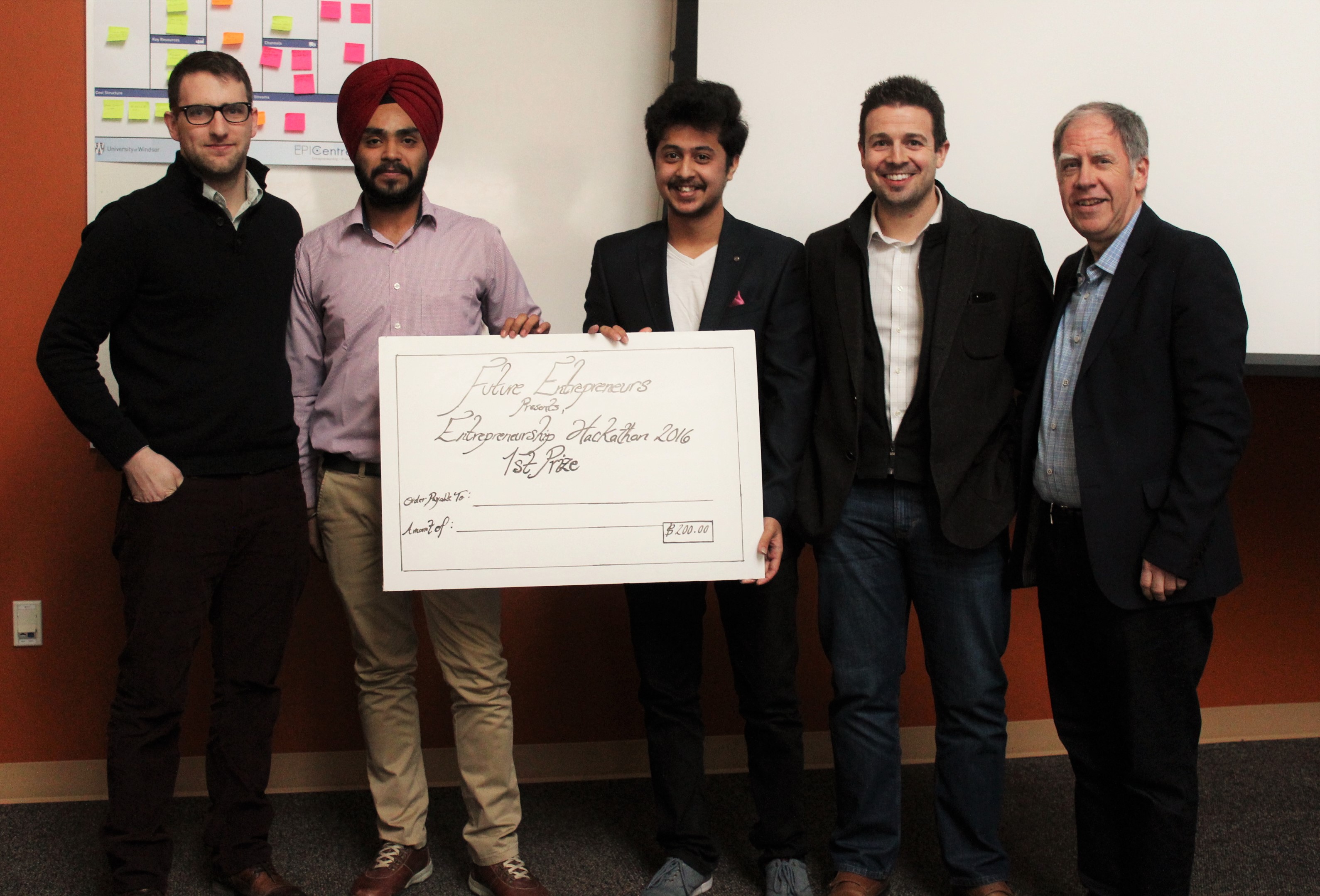 The second place team, consisting of Shravan Khandpur, Vedant Bajaj, Rajini Penta and Hasan Mohammed, received a $100 prize for finishing in the runner-up position. Their idea, called XPress Fries and Poutine, featured an automatic vending machine that serves customizable poutine for individuals on the go.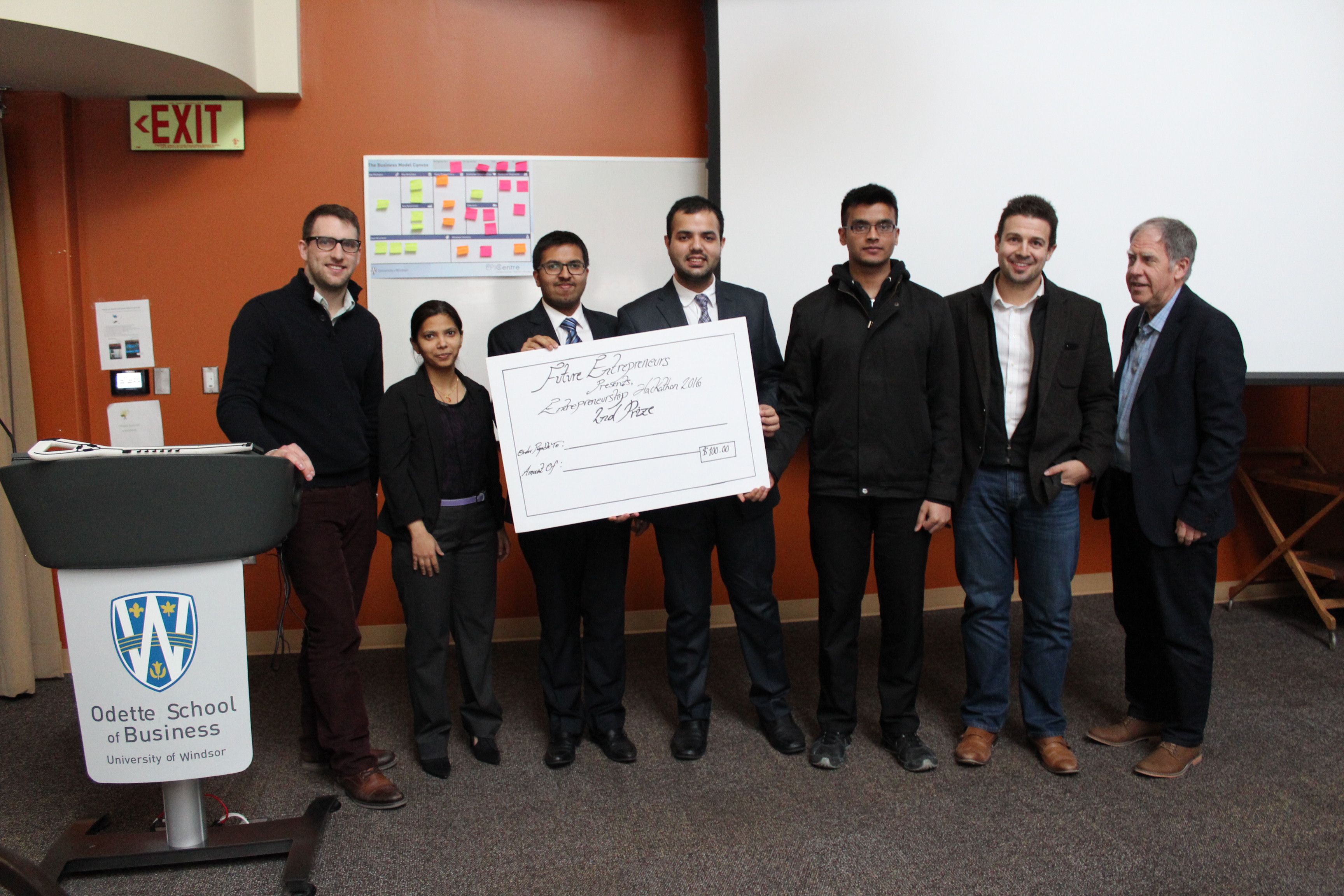 Overall, the event was a complete success and will open the door for future Hackathons at the University of Windsor.