EPICentre has grown significantly to start off the new year. Meet the newest members of the team!
David Kirby, Venture Start Director
David has over 20 years of financial leadership experience with 14 of those years in senior CFO and CEO positions with Fortune 500 and medium sized companies in the pharmaceutical industry. He has provided strategic leadership and direction in all aspects of a business. David was co-owner of a gelatin hard capsule manufacturer Pharmaphil, which supplied the nutritional and pharmaceutical hard capsule industry in Canada, USA and Mexico. He sold his business to Qualicaps, a global supplier of capsules, owned by the private equity firm, The Carlyle Group. Prior to the acquisition of Pharmaphil his career spanned progressive work experience with KPMG, Hiram Walker / Allied Domecq and Cardinal Health. After the sale of Pharmaphil, David turned his attention to consulting and mentoring young entrepreneurs in small business start-ups. He is an alumnus and received his Honours BComm from the University of Windsor.
David holds a Master's in Business Administration degree from the University Of Detroit.
Taylor Laporte, EPICentre Program Liaison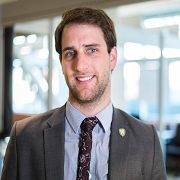 Taylor holds a BA in psychology from the University of Windsor and has recently completed his MBA at the Odette School of Business, focusing on strategy and entrepreneurship. Over the course of his educational career he has worked in various positions on campus, including IT project manager, recruitment officer, and research assistant.
In his role as Program and Events Liaison at the EPICentre, Taylor develops and facilitates the entrepreneurial programming and workshops, including EPIC Discovery, RBC EPIC Founders, and Cross-Border programs, as well as the Startup Mashup and Test Your Business Idea Workshops. He is also responsible for marketing and outreach to the University and broader entrepreneurial ecosystem. By engaging multi-disciplinary students across campus, and connecting them with resources, such as funding, professional development opportunities, or faculty, and industry mentors, he helps foster the entrepreneurial spirit within Windsor.
Mike Polychuk, Marketing Coordinator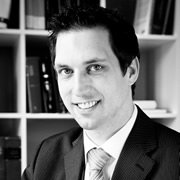 Mike is an interactive multimedia designer and web content developer who is extremely passionate about web design and development, content marketing and branding and e-business consulting. He is business-minded, entrepreneurial, creative, resourceful and adaptable to a variety of situations and environments. He also loves to write and has a passion for web content, digital marketing and social media. Mike possesses an M.B.A. and Law degree from the University of Windsor and has also practiced both real estate and corporate/commercial law prior to making a career transition to digital marketing.
Co-op Students
Amanda Lim
Amanda is a third year bu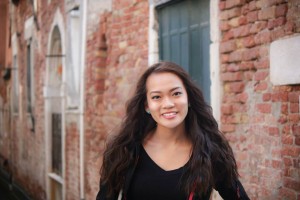 siness student currently pursuing her Bachelor of Commerce (Honours Business Administration) Co-op degree with a concentration in Marketing. She recently joined the EPICentre team as a student ambassador, aiding start-ups in their growth by helping them strategize and perform market research, in addition to promoting EPICentre-related events. She aims to start her own advertising firm one day, and hopes that her experience at the EPICentre will help give her real world experience in order to do so successfully. On her free time, she volunteers with Enactus Windsor, a non-profit group that encourages entrepreneurship as a viable option to help improve the livelihoods of communities, with all their media and technology needs. Her past experience includes working for EnWin Utilities in both their conservation and communications departments. She hopes that she will be able to leave a lasting impact on the start-ups that she helps, and play a role in their journey for success.
Adam Teshuba
Adam Teshuba is a third year university student pursuing his Bachelor of Commerce (Honours Business Administration) Co-op degree with a concentration in Marketing. In his new role as Student Ambassador, he will be aiding start-up businesses grow/strategize and perform market research as well as promote EPICentre-related events. Adam hopes to start his own business after he graduates and looks forward to using the experience that he gains from his time with the EPICentre as a valuable tool in the future. His past experience includes working for Performance Property Management, a family operated property Management Company, helping with the management of units and marketing of these services.