The RBC EPIC Founders Program started on May 9th with eleven new founders beginning work on their startups. Profiles of each new member can be found below.
Amilcar Nogueira
Company: Satyr's Hoof Publishing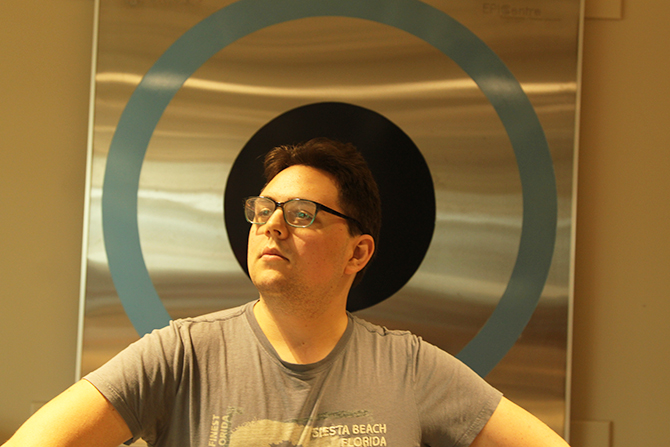 Amilcar Nogueira recently completed his Masters degree in English, Language and Literature, and Creative Writing at the University of Windsor. He was the University of Windsor's Winter 2016 Student-Writer-in-Residence. His company, Satyr's Hoof Publishing, creates board games and card games that aim to please local and international audiences.
Facebook: https://www.facebook.com/Satyrs-Hoof-Publishing-Inc-380773495369133/
Twitter: @SatyrsHoof
Brittni Carey
Company: Paper-Knife Theatre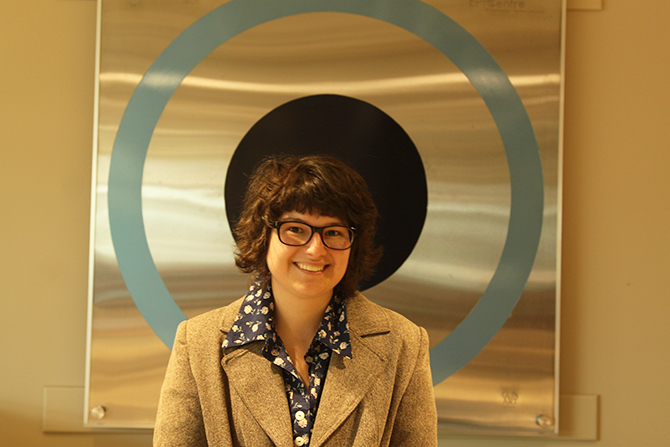 Brittni Carey holds an undergraduate degree in English from Concordia University of Edmonton and a graduate degree in Literature and Creative Writing from the University of Windsor. She co-hosts Hardcover: A Literary Podcast weekly on CJAM 99.1 FM. She co-founded Graffiti Mix Arts Collective in 2011 (Edmonton), and in 2015 co-founded Paper-Knife Theatre. Paper-Knife is a community theatre group committed to supporting emerging and established artists in the Windsor area by providing opportunities and monetary recognition for them to practice their craft. Paper-Knife has successfully produced No Exit by Jean-Paul Sartre and the medieval morality play, Everyman. Brittni is currently managing a one act festival of original Canadian plays to be performed July 8-10th.
Website: http://paperknifetheatre.com/
Facebook: https://www.facebook.com/paperknifetheatre/
Twitter: @PK_Theatre
Laura Pineault
Company: Aphasia Friendly Business Campagin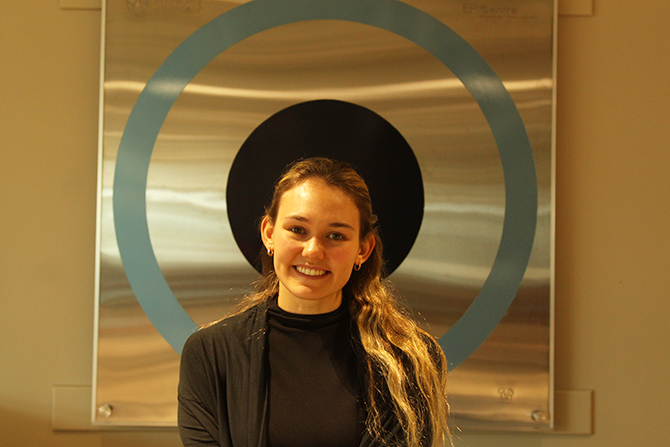 Laura Pineault recently completed the coursework for her Bachelor of Science in Behaviour, Cognition and Neuroscience.  Laura will begin a doctoral program in Industrial/Organizational Psychology at Wayne State University in August 2016.  She is actively involved with the University of Windsor's Clinical Neuropsychology Laboratory under the supervision of Dr. Buchanan.  Here, Laura focuses on offering services and workshops for people living with aphasia and other communication disabilities.  Leading meaningful organizational change initiatives is an area of interest and passion for Laura, and her current projects enable her to do so in the setting of vulnerable and at risk populations.
Scott Sanger
Company: Print Eyewear
Scott is currently in his final semester at the Odette School of Business working towards his Bachelor of Commerce. Over the course of his post secondary education he has been actively involved with student groups filling executive leadership and marketing roles. With a passion for marketing and design, an entrepreneur at heart Scott developed his startup idea through several of his fourth year courses. Print Eyewear uses additive manufacturing to create custom eyeglass frames, still in early development stages. Scott has successfully competed at Canada's Business Model Competition, which has enabled him to develop a firm understanding of the business model canvas and the lean startup method.
Soham Patel
Company: Parkcure
Soham Patel is currently enrolled in the Bachelor of Applied Science in Electrical Engineering Program at the University of Windsor and recently completed his second year. Soham began his engineering career in 2014, but his technical interest dates all the way back to high school. He is taking part in the EPIC Founders program to develop his skills as an entrepreneur and turn his idea into a large company with his partner Ronak Patel. His startup is called ParkCure, an application to solve the trouble of parking problems in busy cities or towns.
Website: http://parkcure.com/
Adrian Menzi
Company: SeeFarms
Adrian Menzi recently graduated from the University of Windsor where he completed the Bachelor of Commerce Program with a concentration in Strategy and Entrepreneurship. Adrian is currently a part of the RBC EPIC Founders program to further develop his startup SeeFarms (Get Organic, See Meat, Stay Healthy). Currently, the business idea consists of selling high end organic meat raised in a socially responsible manner to local businesses as well as online. The livestock would be raised in a natural environment without the use of antibiotics. Customers would have the option of purchasing a whole cow and having it tailored to their specific needs online. The website would explain the benefits of using conventional farming methods compared to modern industrialized farming practices. SeeFarms would also explain the differences in products on the market between Organic, Grass Fed and Natural Beef to the consumer.
Sarmad Polo
Company: My Highlights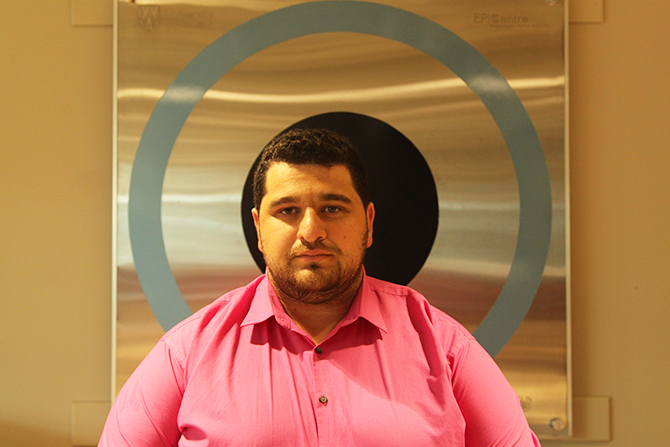 Sarmad attended Lambton College and St.Clair College for Sports & Rec Management. He is part of a small venture team, that includes partners, Mike Murad and Stan Amyotte.
His company, My Highlights, is a video production company designed to capture athletes' best moments to help them stand out from the rest. My Highlights has also collaborated with another EPIC startup, Pursue Sports, in order to provide athletes with a complete video and promotional package to pursue an athletic scholarship.
Website: http://www.myhighlights.ca
Facebook: https://www.facebook.com/MyHighlights.ca/
Krista Spielman
Company: vEden
Juliana Verstraete EPIC Founders Award Recipient
Krista Spielman recently completed her Bachelor of Commerce in Honours Business Administration and Computer Science at the University of Windsor. She is working with her partner Ryan, a recent Bachelor of Computer Science grad, on a server-hosting company, vEden (Virtual Eden).
vEden provides virtual private servers which can be configured to perform a wide-variety of tasks. Virtual private servers provide the benefits of physical servers in data-centres such as fast-internet connection and powerful hardware, but at an affordable price.  Applications include web-hosting, setting-up virtual private networks, backups, file-sharing, mail-servers, and much more!
Website: https://www.v-eden.com/
Cierra Bray
Company: CGal Media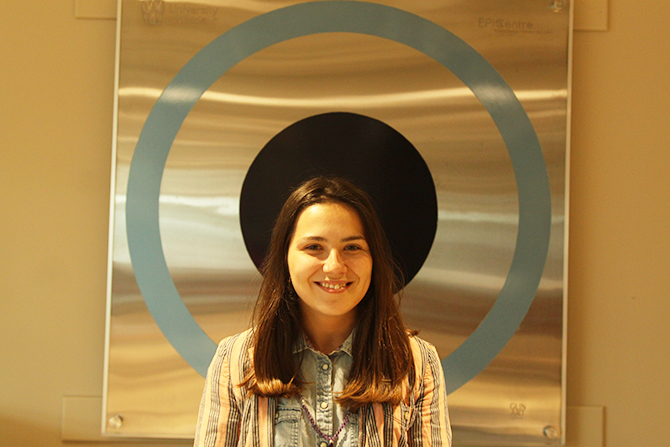 Cierra Bray is a 22-year-old Public Relations professional and graduate from St. Clair College who is passionate about entrepreneurship, leadership, and philanthropy. She has a strong work ethic and believes that being involved in the community is essential to becoming successful in life. Cierra is now the EPIC Founder of CGal Media, a social enterprise that provides PR to small businesses, non-profits, and registered charities who are making a positive impact in the community. The name CGal stems from the seagull. Symbolically, seagulls are resilient, opportunistic, resourceful and sustainable creatures, exactly what CGal Media is all about. Her goal is to secure three clients who believe in YQG and who want to continue to see the city flourish and evolve.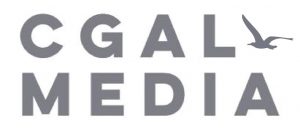 Twitter: @CGalMedia
Instagram: CGalMedia
Eric Wilson
Company: PayEzay
Eric Wilson is a young, motivated individual passionate about sports and entrepreneurship. He is a graduate from the Bachelor of Commerce Program at the University of Windsor where he focused primarily on Marketing. His company,  PayEzay (aka PEz), is a mobile payment software and website that allows users to easily collect money from individuals and groups of people. This will enable timely collection by small group organizers for events including concert tickets, trips, and arena rentals for sports teams. PEz works by simplifying the payment process for the organizer in 3 steps: 1) creates a payment link for the desired amount, 2) sends the link via social media, text, or email, 3) receives the money from peers as they click and pay.
Website: http://www.payezay.com/
Nathan Veres
Company: nas Tech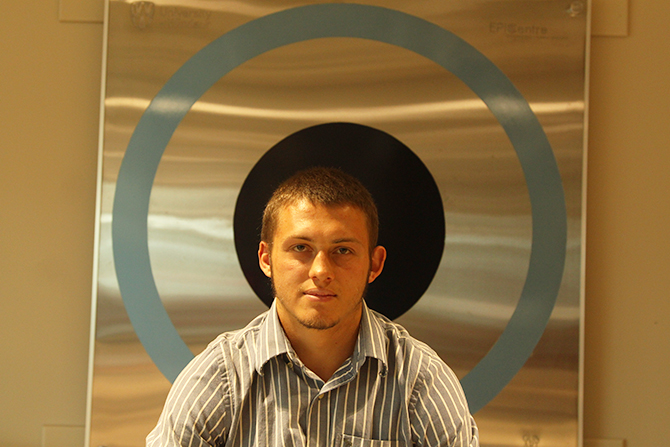 Nathan's goal is to help create a greener, more thoughtful world. Nathan is currently in his third year in the Environmental Engineering Program at the University of Windsor and is on a mission to develop and implement technologies that can help us to better live in harmony with our environment. He is currently working to improve sustainability within the university campus food network by introducing aquaponics technology. Nathan aims to not only provide students with fresh, locally, organically grown food but to also educate and empower students with information about sustainable technologies and how they too can make a positive difference.