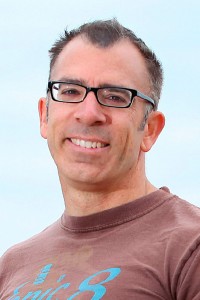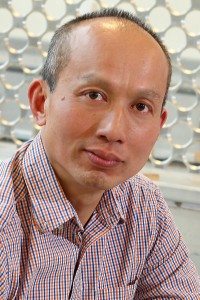 Dr. Rupp Carriveau is an associate professor at the University of Windsor within the faculty of Engineering and a member of the Faculty Fellows Program at EPICentre. Dr. Carriveau alongside Dr. Ting helped to pilot the first ever underwater energy storage system. The system seeks to store energy off peak that can be generated by gas, wind or solar outlets, energy which would otherwise be lost upon generation. The reasoning behind underwater storage is due to the fact that sites for storage underwater are much easier to find in comparison to underground sites. He has received multiple grants to continue his cutting edge research in the Windsor-Essex County.
Dr. Carriveau is currently working with 13 graduate students in order to commercialize this concept, in addition to creating new ventures that can be born out of the energy sector, primarily with wind energy generation. More recently, he is spearheading his student groups to partake in projects which revolve around developing analytics software packages that can be utilized by wind farms looking to streamline their processes, in addition to maximizing equipment potential before the end of their lifespan.
He believes that the two biggest keys to success in any project is the ability to publicize and commercialize all processes. Dr. Carriveau works alongside both engineering students and computer science students in his initiatives. He hopes to be able to help his students commercialize each of their Master's projects in order to create a viable future for themselves.
The EPICentre currently houses RMRD Tech and Daedus (Turbulence and Energy Laboratory Graduates), two companies which are collaborating with Dr. Carriveau.
The EPICentre Entrepreneurship Faculty Fellows Program was created to foster and celebrate inter-disciplinary collaboration around creativity, innovation and entrepreneurship. The program is open to all full-time UWindsor faculty members, including those from all disciplines and academic areas on the campus. We seek academic entrepreneurs or faculty interested in integrating an entrepreneurial mindset and related concepts, tools, and frameworks into their home discipline; particularly into their research, teaching, or outreach activities. For more information, please visit: https://www.epicentreuwindsor.ca/faculty-fellows-program/