On March 1, EPICentre and Genesis St. Clair officially launched the first ever off-campus Startup Mashup networking event at Rock Bottom Bar & Grill to much success. Over 30 students came out to network and discuss various start-up ideas. Previously, EPICentre held these networking events at EPIC Innovation.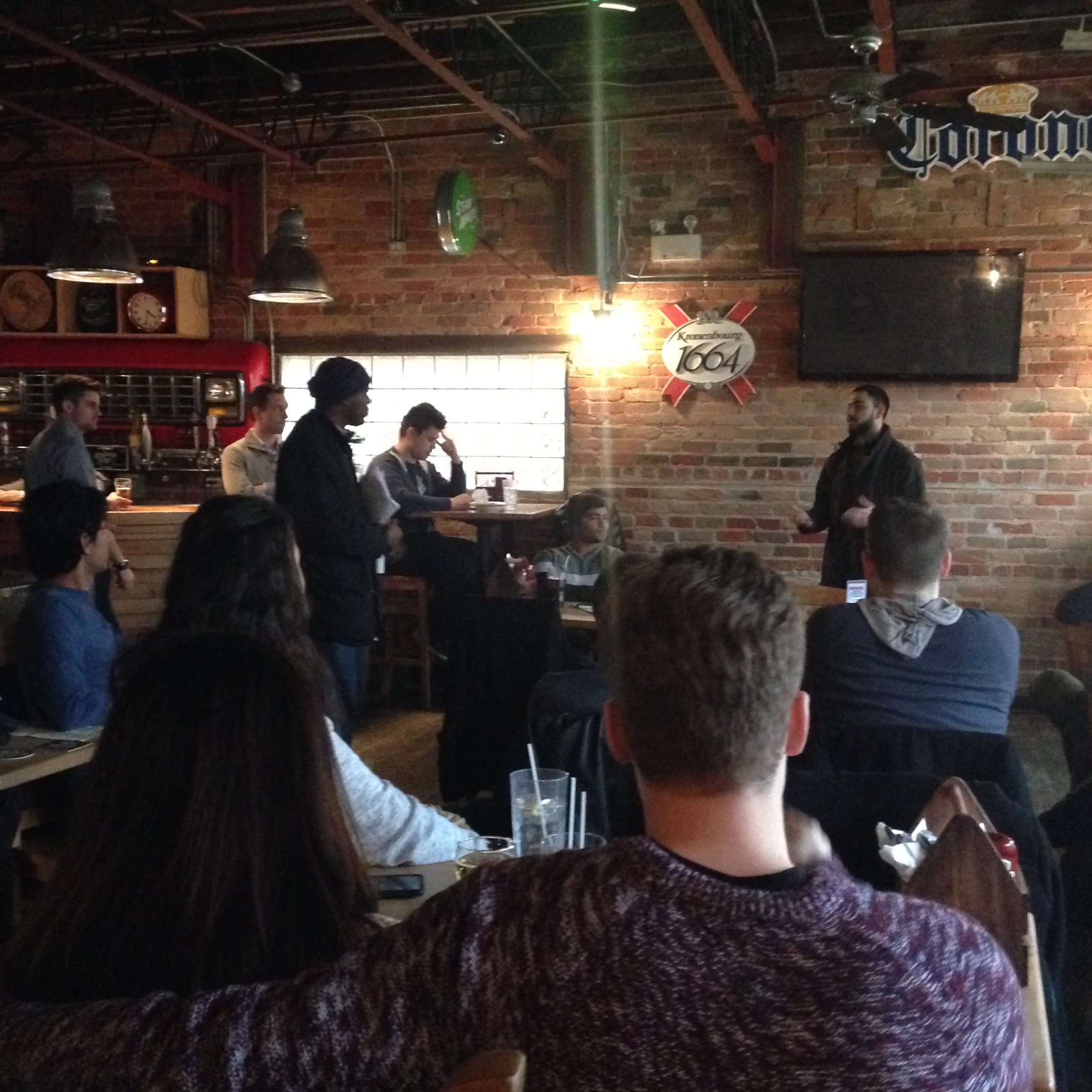 The informal setting provided the perfect atmosphere for young entrepreneurs who were either looking to explore their ideas further or looking for talent to help with an already established business. Some of the most innovative ideas are developed through these types of networking events which is why EPICentre, in collaboration with St. Clair College's Genesis Centre, decided to move the Startup Mashup's off-campus.
Students from a variety of faculties including business, engineering, human kinetics, creative arts and more took part in the event. EPICentre and Genesis plan on hosting more of these networking opportunities in the future with the next Startup Mashup scheduled to take place on Monday, May 16th at Rock Bottom.
Startup Mashup introduces startups who need partners to students, alumni, and community members interested in joining new businesses. Students with a specific skill or startup idea are encouraged to come out. During the two-hour event, students are able to hear pitches from various startups who may require partners or employees with various levels of expertise. Some of the most innovative ideas are developed in these types of environments. EPICentre and Genesis hope to create more awareness about entrepreneurship on campus and these types of events are a great opportunity to bring students from a variety of different faculties together.