On January 24th, over 100 students, entrepreneurs, business professionals, faculty and staff came out to celebrate EPICentre's 2nd Birthday. To kick things off, EPICentre premiered its brand new promo video which was created by Shine 5 Productions, a startup video production company run by Stan Amyotte, who is a current member of EPICentre (you can view the video in its entirety here).
The video was followed up with remarks from Dr. Alan Wildeman, President of the University of Windsor; Dr. K.W. Michael Siu, Vice-President, Research and Innovation; and Dr. Mitch Fields, Dean of the Odette School of Business. Each of them congratulated EPICentre on two years of success and were thoroughly impressed with the level of activity and entrepreneurial spirit in the space. EPICentre would like to thank each of them for their continued support as we look towards the future.
Colin Matthews, a recent graduate of EPICentre's Roy Verstraete Fall Founders Cohort, also spoke about his experience. Colin was accepted into the program in only his 2nd year at the University of Windsor and worked diligently on his startup, Walk-In Express–a suite of software tools that reduces patient wait-times and improves the overall patient experience at walk-in clinics.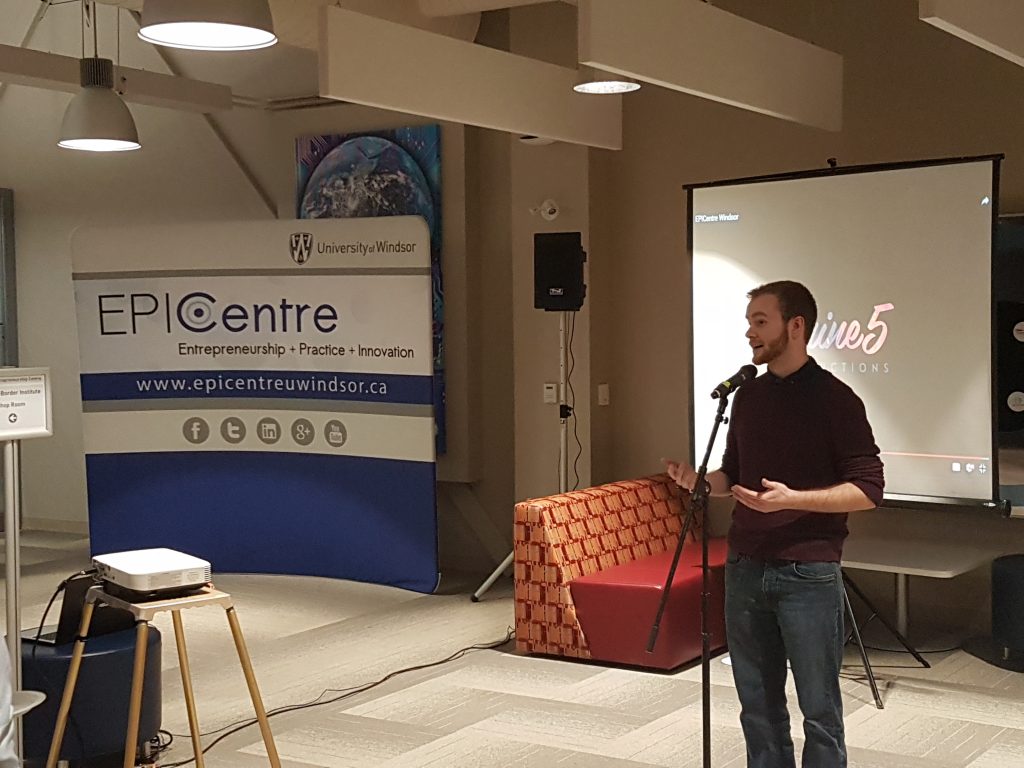 Mike Murad, CEO of Pursue Sports, also thanked EPICentre for their continued support as he continues to grow his business globally. Mike now has 4 office locations around the globe, including one in London, England.
EPICentre also introduced its brand new Donor Wall to acknowledge those organizations and individuals who have made a significant contribution to the space.
EPICentre would like to thank everyone who attended. We would not have had the success we have had over the past two years without you!