WINDSOR, ON. – EPICentre's new 12-week EPIC Founders program offers training to student entrepreneurs and recent graduates on launching a lean start-up business. The program includes funding, mentorship and intensive workshops to help participants take an idea from its birth to a tangible concept or product by the end of July 2015.
EPIC Founders was launched at the beginning of May 2015 with financial support from the Ontario Centres for Excellence and a private donation of money and mentorship from Anchor Danly CEO/president Roy Verstraete. The program garnered 30 applicants forming 10 teams who pitched their business plans.
The 12 successful individuals selected for the program, formed the eight teams that will work out of the  EPIC Innovation and EPIC Odette focusing on developing their business plans and products.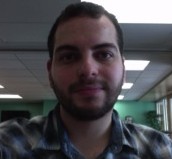 George Mitri
George Mitri is a Second Year Mechanical Engineer at the University of Windsor. Mitri began the engineering program in September of 2013 and since has been highly involved with the Engineering Student Society. Mitri graduated from E.J. Lajeunesse secondary high school as an honour student and was highly involved in several high school events. He is taking part in the EPIC Founders program hoping to develop his skills as an entrepreneur and further cultivate his innovative ideas.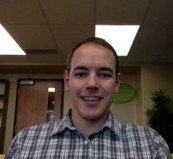 Curtis Collard
Curtis Collard is a creative, passionate and talented programmer. Having worked in the world of retail banking, Curtis decided it was time for a shift in the trajectory of his career path. Curtis is interested in technology as an instrument for positive change. Aspiring to run his own bespoke software business to further this goal, he needed the knowledge to make this change. Returning to university to craft his programming skills has opened doors to many new opportunities. The challenges presented in school have honed Curtis' problem solving skills. Working in the municipal information technology sector Curtis has recognized a need for government to adopt new technologies. With his new found knowledge and experience Curtis has invented Community Hub, an open, social, and powerful tool for governments and citizens to interact to build stronger communities. EPICentre has empowered Curtis to build this new platform for positive social change.
Connor Holowachuk
Connor Holowachuk is a University of Windsor student, currently studying engineering at the university. Although, Holowachuk finished his first year in April, his engineering experience reaches far beyond the classroom. From an early age Holowachuk has shown great interest in electronic circuitry, physics and mathematics, by the age of 16 he was already designing his own circuits. Holowachuk has always aspired to be an entrepreneur, and plans on capturing the competitive electronics market in the near future.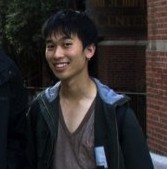 Scott Nguyen
Scott Nguyen is the technical co-founder of InQuis. Nguyen is a 2013 graduate of the University of Windsor's Computer Science program. Previously, he worked as a software engineer at IBM and Amazon.com. Nguyen interests lay in distributed systems. When he isn't nerding out on technology, he enjoys drinking snobby coffee while covering John Mayer classics on his acoustic guitar. He is a lover of all things quirky and thrifted.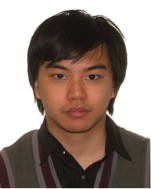 Jimmy Truong
Jimmy Truong graduated from the University of Windsor with an MBA, Honours Mathematics. In the past Truong has published a mathematics research paper in Combinatorial Optimization of Scheduling Theory, held 2 surgical internships and worked as a business analyst intern for Pushers Co., a hip-hop record label. Recently Truong co-founded Fine Think Inc., and has been working on it for the last 6 months. Where he focused on and studied Social Networking Platforms: how they get created, how they get populated, and their users' behaviours; this related to his start-ups keystone project InQuis. Apart from his work Truong likes to study computer programming and cognitive behaviour neuroscience. Truong is also an avid basketball player.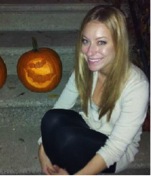 Samantha Burton
Samantha Burton is a recent graduate from the University of Windsor, graduating with a double Bachelors of Arts and a Bachelors of Science in Psychology and Biology. She is currently self-educating in the field of computer science. During her time at the university, she was the president of Inter-Faculty Society where she led a large team, conducted audits and managed the society's hefty budget.
Furthermore, during her time at the university Burton was engaged in philanthropic endeavors. Burton was the president of Windsor's chapter of Engineers Without Borders, where she along with her team created the HOPE Team (High School Outreach Partnership Experience). Regardless of the numerous projects she undertakes, education remains her true passion and can be seen as a part of her endeavors. This passion for education runs deep in her family, her mother is an elementary school teacher who is a constant source of inspiration.
Jon Donais
Jon Donais is a University of Windsor computer science graduate, who upon completion of his undergraduate enrolled in the Master's program on a full scholarship. In early 2015, he decided that EdDev and entrepreneurship were an ideal fit for him both in passion and talent. Hence he withdrew from his Master's program to create an MVP for EdDev.
Donais has several years of development experience in both web and mobile apps, as well as a research background in machine learning and natural language processing. Recently he created an adaptive learning management system for a first year computer science class that would intelligently evaluate a student's performance on class tasks. It then suggests practice problems and exercise to help them learn more effectively based on their strengths and weaknesses. Donais is also well versed in the philosophy of Lean Startup movement and applies his learned skills in the execution of EdDev. ca
Kurt Powell
Originally from Sarnia, Ontario, Kurt Powell came to Windsor to obtain a degree in Environmental Studies at the University of Windsor. In summer of 2014, Powell went on exchange to the Juneau Icefield to study glaciology for 3 months, it was there that he began see the important relationships between the sciences, arts, mathematics, to the implementation of ideas. Upon his return to Windsor, Powell became involved with social organizing in activist groups and community organizations which has lead him to his business idea.
Jeffrey Aylesworth
Jeffrey Aylesworth is a University of Windsor student studying varying disciplines such as mathematics, computer science and philosophy. But his true strength lies in computer science as he considers himself a lifelong student in everything computer related. Aylesworth's skills in computers cover a broad array of categories such as web development, computer graphics, animation, and server administration. Moreover, Aylesworth has taken his expertise and shared it with the community, as he taught web development at St. Clair College and an RA-ship that involved preparing instructional material for a mathematics course.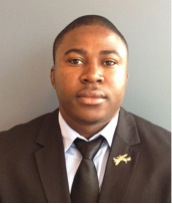 Michael Gyan
Michael Gyan is an undergraduate mechanical engineering with aerospace option student who is also pursuing a minor in business administration. Gyan was one of the representatives for the University of Windsor's EPICentre and the Office of Research and Innovation Services at the Ontario Centre of Excellence Discovery Conference in May, 2014. Michael is a member of the Canadian Historical Aircraft Association (CH2A) where he volunteers his time in working on the restoration of vintage Canadian aircraft. He is currently a committee member of the Accessible Built Environment Committee which ensures that all existing and new infrastructure in the University of Windsor campus are in compliance with the Accessibility for Ontarians with Disability Act. Michael is a co-founder of Genscio, one of the business initiatives that got accepted into the EPIC Founders Program. He is looking forward to taking their team from the ideation stage into the business stage through the EPIC Founders Program. He loves travelling and playing soccer.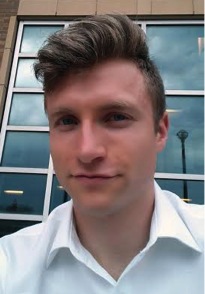 Colin Thompson
Colin Thompson is a first year web developer and professional animator. Thompson just finished his first year of Web Development at St. Clair College. Previously he has also graduated from the Tradigital Animation program at St. Clair College. For Thompson it's not about changing his profession, it's about expanding on it to become a well-rounded developer. In the future he wants to develop games and apps for mobile, pc, and console devices.
Thompson has been a part of and is still developing games as a side project to his studies. He's worked with various other developers and artists, sharing and building on ideas to create the best possible outcome.
Originally from Prince Albert, Saskatchewan he came to Windsor to take the animation course. After being part of a studio and studying web development it's driven him to start building a business to create jobs and opportunities.
Mina Ghali
Mina Ghali is a University of Windsor graduate currently enrolled in the Masters for Applied Science in Industrial Engineering. Through the EPIC Founder's program, Ghali plans on learning the fundamentals of running a business. He is convinced that as an entrepreneur, he should "Find a customer need, meet, and repeat" in order to be successful. Ghali hopes that his current project is his first and many will soon follow. Through his project he is learning more business aspects through practicality, applications and validation. The downstream goal for him is to get a hold of funding to start more business start-ups focused on engineering.