Professor Jim Marsh, Director of Cross-Border Activities at EPICentre, led a group of International Business students on trip to Italy. Bora Lee, our EPICentre ambassador, sat down with the class to go over their experiences gained during the trip.
How was the trip to Italy? What did you do and what did you learn?
Amazing – during the trip to Italy, we were able to speak to local companies and gain insight on how to conduct business in Italy.
The trip to Italy was fantastic. Although it was not my first trip to Italy, I got a completely different experience going with a business class for a purpose. We got to do many activities relating to my field of study – Engineering. Touring Maserati and visiting a company called Pietro Carnaghi gave us a feel for the industry and for doing business in Italy and with other countries. More information on the companies visited can be found here: http://www.maserati.com/maserati/en/en/index.html and http://www.pietrocarnaghi.com/en/index.html.
The trip was fantastic and eye opening. We are able to experience the local culture and see a whole new side of Italy. We got to go beyond the touristic path and see what life in Italy is like. I learned how life in Italy truly looks.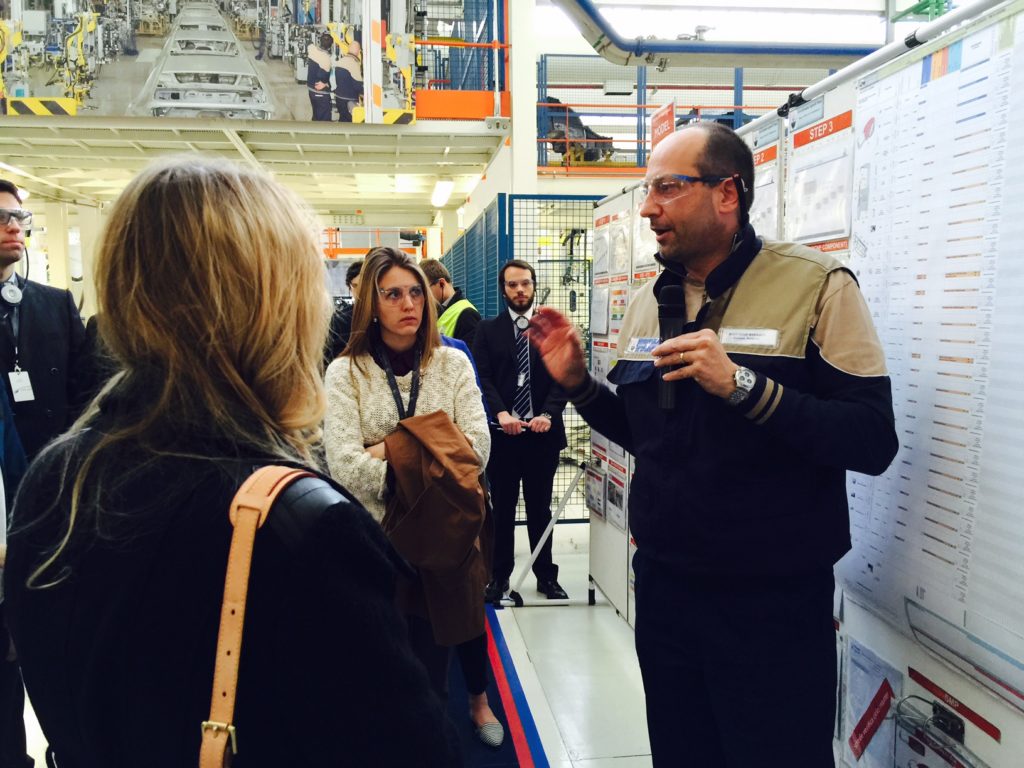 What would you recommend to a Start-up Company that would like to go international?
Starting a business on an international level in a European country could have many benefits. For example Italy is very central and has access to many countries in Europe.
Study the culture and consider the differences in how businesses operate (taxes, regulation etc).
Keep in mind the different business climate in Italy, the business process is shorter and they have a high demand. Similar markets don't focus on competition too much.
Understand the local people and your market, be aware of who the decision makers are, do your research and be culturally inclusive (as an expatriate)
What is the most difficult part of doing business overseas/internationally?
Start-up capital, achieving family balance when overseas, understanding the culture
Changing laws and regulations
Needing a different approach to adapt to diverse needs and culture. Marketing and sales strategic changes in each country
Unemployment, accommodating employees, culture, customs and taxes
Language barrier, cultural differences when conducting business, taxes and tariffs and competing with local businesses
Would you recommend this course to other students?
Yes, certainly. It was so insightful and such a great group and professor. Definitely a unique experience!!!
Yes, I would recommend this class for upper year business students
Yes, I really enjoyed this class and would recommend it to anyone. Even not being in business, this class was great!
Yes, this course allows students to learn the concepts of international business and actually experience it. Great time and an amazing learning experience.