Class 04-75-496 Enterprise Development Consulting (Summer 2015) Dr. Schlosser's Enterprise Development Consulting course encourages students to perform business consulting and market research for local organizations. The course gives them opportunities to network while applying skills and knowledge learned in the classroom to real life business situations. It is based around semester-long projects performed in small teams covering different business areas. Weekly class time is a round-table discussion format used for collaboration of ideas and strategy with the rest of the class. The students involved in the consulting projects are featured below: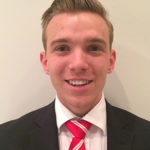 Christian Janisse
Christian is a charismatic young man who is passionate about business and entrepreneurship. He is a current MBA student at the Odette School of Business, and will be attending law school at the University of Windsor during the fall 2015 semester. He has experience in finance, marketing, and economics. He has been both a student and a project manager for the student consulting course multiple times and is looking forward to another great semester.
Danielle Gifford
In 2014 Danielle graduated from the University of Windsor with a Bachelor's Degree in Psychology. Following her passion for marketing she decided to pair her psychology background with business and enrolled at the Odette School of Business pursuing a Bachelor of Commerce (Honours) in Business Administration. Danielle is currently involved with Enactus Windsor, where she works as the Creative Director. In this position she is charged with leading a team of students to determine the best ways for the project managers to visually represent their identities. In addition, she volunteers with the Belle River Business Improvement Area to support community events and create plans for local businesses. Upon graduation in April 2016, Danielle will pursue a career in Sports Marketing.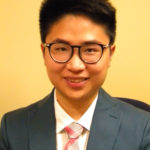 Jiaying Huang
Jiaying Huang, a year-four International student, is taking the B.Comm. Program in University of Windsor and concentrates in Strategy. He comes from Guangzhou, a big city in Southern part of China. While studying in Windsor, he would like to bring new strategic ideas and appropriate thoughts from China to business in Windsor, Canada.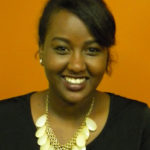 Sara Ataelmanan
Sara Ataelmanan was born on April 10th, 1993 in Sudan. At the age of 3, her family decided to move and reside in Dubai, United Arab Emirates. Living in such a diverse city, she developed a love for differences. Her dream is to be a successful and charismatic lady, wherever she goes . She grew to desire going everywhere and meeting all sorts of people. In the year 2013 Sara moved to Canada and that is where she developed an interest to become an entrepreneur. Moreover, since she grew up to a mother that studied and practiced law, the interest to pursue law grew more and more. Today, Sara is still far from her dreams but that doesn't mean she won't reach it someday.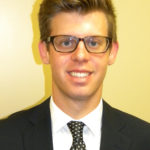 Michael Douramakos
I am currently completing a Bachelor of Commerce (Honours) Business Administration – Co-op, with a concentration in Finance at the Odette School of Business. During my co-op placements at CI Investments and Tower International, I developed a breadth of finance knowledge and experience working in the United States and Canada. During my studies, I work as a lab assistant in the Financial Markets Lab at Odette. I donate my services to teach Bloomberg and RIT software to professionals, students, and faculty. I also support my local community through a Board Director role at the Woodslee Community Center. Upon graduation, I am pursuing a career in Investment Banking.