Environmental sustainability is a hot topic these days. People are more aware (and concerned) than ever before and we need to start thinking about the sustainability of our planet. Luckily, individuals like Bridget Taylor are taking steps to educate the public on what we can do to help our environment and provide future generations with a sustainable planet to live.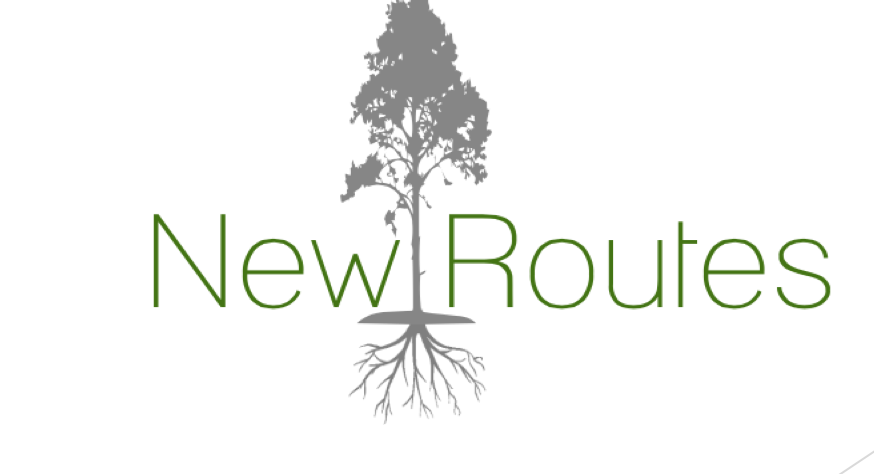 Bridget, a 4th year Bachelor of Commerce student at the Odette School of Business, has combined her interests in the outdoors with her passion for the environment to create a brand new social enterprise, New Routes. Before landing at the EPICentre to work on her new company as an EPIC Founder, Bridget started her entrepreneurial journey by selling custom cakes online, something she still does in her spare time. She also ran her own successful Christmas Tree removal service during the holiday season which ultimately motivated her to continue pursuing new ideas.
Bridget first got involved with EPICentre during the 2017 Blue Sky Competition, where her team developed a video that focused on environmental sustainability by coming up with a solution for the University of Windsor to reduce their ecological footprint. By simply having a composting unit on campus, the University would be able to reduce organic waste and preconsumer waste from cafeterias and other food-related outlets. For example, most paper towel waste ended up going into the garbage instead of a composter which was an obvious problem.
After being selected for the RBC EPIC Founders Program this summer, Bridget has since expanded her idea to cover all of Windsor-Essex. This is how her social enterprise, New Routes, got started.
First, Bridget decided to grow her idea to focus on restaurants in Windsor-Essex due to the excessive food waste that occurs daily. She plans on providing an organic waste service where she would collect organic waste from a composting bin at each location who is using the service. Restaurants would pay a small fee for the pick-up of the waste and New Routes would then bring the waste to a community garden where they have a bin on site.
Currently, Bridget has interviewed over 35 local restaurants/bakeries/cafes throughout Windsor-Essex, of which 16 of them were very interested in her service and would be up for negotiating a contract once she is ready to launch.
Extra revenue generated from this service would go towards funding after-school education for youth. Children would be able to learn about environmental sustainability and green technology free of charge, including topics such as waste management, aquaponics and vermicomposting.
To summarize, New Routes has three main sustainable development goals:
To reduce the amount of organic waste by 45% in landfills and create nutritious soil that will be used in community gardens for youth environmental sustainability education programs (and to partner with local environmental clean-up projects);
Offer local youth education programs and community gardens for free; and,
Hire employees that are facing social barriers.
Currently, the biggest hurdle for Bridget and her new social enterprise will be educating consumers that their choice of restaurant can impact local environmental sustainability. Over the course of her market research, she came to the conclusion that only 6% of consumers cared whether a restaurant used compost over those that didn't. And while this might seem like a major hurdle, it hasn't stopped Bridget from achieving her goals. Ultimately, she would like to see the entire Windsor-Essex region have a residential pick-up for organic waste!
Stay tuned for more updates on Bridget's social enterprise. For more information on New Routes, watch the video below or head over to their Facebook page: https://www.facebook.com/NewRoutesWindsor/